The Orlando Economic Partnership welcomes Mitsubishi Hitachi Power Systems Americas Inc. (MHPS) to the Ambassador Council of the Partnership. Headquartered in Lake Mary, MHPS is a world leader in sustainability, driving the future of renewable energy sources and technology.
MHPS is developing the digital power plant of the future through its digital solutions platform MHPS-TOMONI™, providing real-time adaptive control and actionable knowledge to optimize power plant performance and significantly improve reliability. MHPS has an extensive network of manufacturing, service, remote monitoring and O&M support facilities located throughout the world.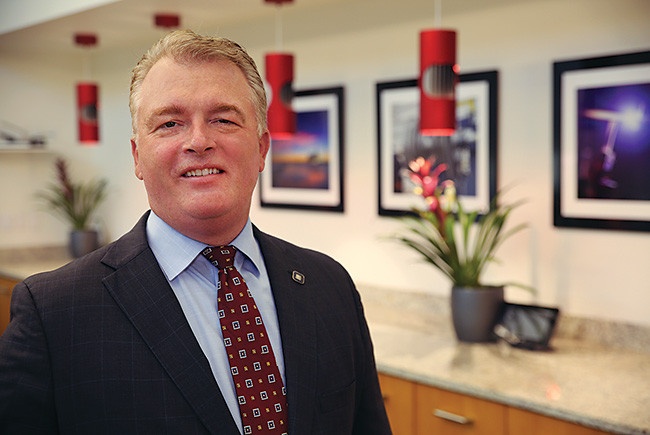 MHPS' world-class headquarters facility in Orlando is essential to meeting its growth initiatives.
"Our business is high-tech, and requires a highly skilled workforce with advanced education, experience and technical aptitude. The quality of life in the Orlando area, the pro-business Florida environment, the highly developed Orlando transportation hub, and the high quality of the regional talent base are key reasons why we call Florida home," said MHPS CEO Paul Browning.
Browning is an advocate for global sustainability, promoting carbon emission reduction and use of eco-friendly alternatives such as natural gas and renewable energy sources.
"The future consists of a combination of really efficient natural gas and renewables that is displacing some older, less efficient coal-fired power generation," said Browning.
The Partnership is thrilled to have such a forward-thinking company and thought leader engaged in its three-year vision and strategy. Thank you to MHPS for its investment and commitment to the region's progress towards broad-based prosperity™.