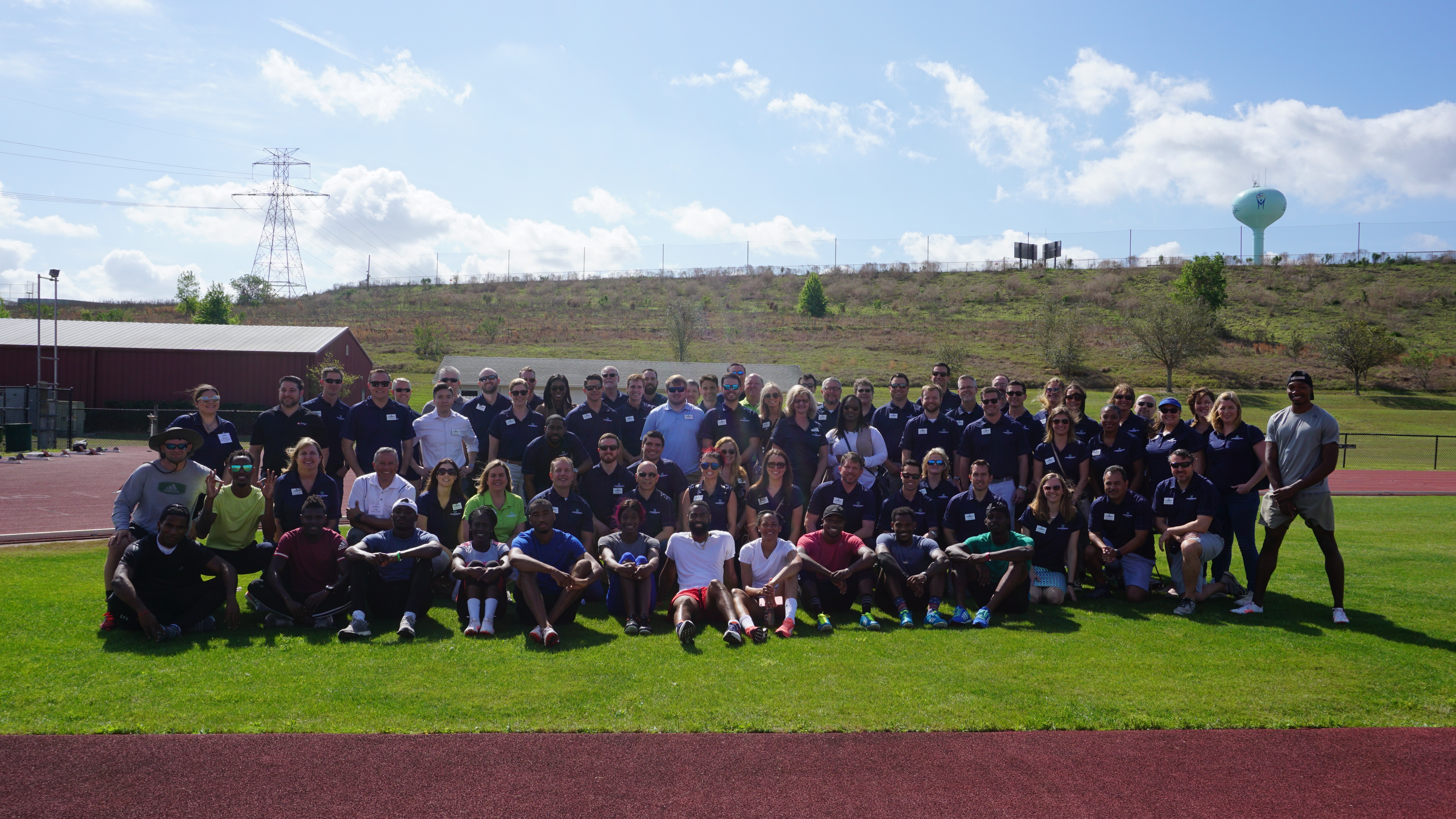 Ready, set…. bang! Olympic medal winners Torie Bowie and Tyson Gay take off down the track at the National Training Center in Clermont, Florida. It's just another day in Clermont, the Choice of Champions® – home and training ground for elite athletes including 20 Rio de Janeiro 2016 Olympic athlete participants.
However, Torie and Tyson aren't just there to train. They exit the track for a photo op with Leadership Orlando's Class 94, giving the group of regional leaders an overview of the National Training Center, a state-of-the-art sports and fitness facility. This warm-weather training destination attracts hundreds of secondary, collegiate, professional and amateur athletes from around the world.
For Leadership Orlando Class 94, the day in Clermont was an opportunity to explore all the assets that Lake County offers its residents and businesses. Alongside the city's focus on training Olympic athletes is an emphasis on health and human performance, including a growing healthcare sector that includes South Lake Hospital (which actually runs the National Training Center), the Health Sciences Collegiate Academy (HSCA) and the PUR (Personalized Urology & Robotics) Clinic.
Just down the street at the PUR Clinic, world-renowned Dr. Jamin V. Brahmbhatt updated the class on the incredible, life-changing robotic micro-surgical procedures being performed at the clinic. A champion of men's health, Dr. Brahmbhatt also worked with his partner, Dr. Sijo Parekattil, to found the Drive for Men's Health, an annual trip across the country to raise awareness for Men's Health.
Fun facts to share:
If Clermont, Fla. were a country, it would have been in the top 1/3rd of the medal count in the 2016 Olympics. (Tweet this!)
Clermont, Fla. is the Choice of Champions®: home and training ground for elite athletes including 20 athletes in the 2016 Olympics. (Tweet this!)
The Health Sciences Collegiate Academy at South Lake Hospital in Clermont allows students to earn their high school diploma and associate degree at Lake-Sumter State College simultaneously. (Tweet this!)
Life-changing robotic micro-surgical procedures being performed in at the PUR clinic in Lake County, led by world-renowned Dr. Jamin V. Brahmbhatt. (Tweet this!)