Leadership Orlando Class 94 attended this year's 51st annual Interservice/Industry Training, Simulation and Education Conference (I/ITSEC) as part of its technology/modeling, simulation and training (MS&T) session. The morning was filled with presentations by industry experts, a few of whom were also Leadership Orlando graduates. Among them were Captain Erik O. Etz (LO88), Commanding Officer at the Naval Air Warfare Center Training Systems Division, who gave a Team Orlando Overview; Dr. Jennifer Vogel-Walcutt, Director of Innovation, Advanced Distributed Learning (ADL) Initiative, who discussed MS&T in a Global Context, and Dr. Michael Armbruster (LO88 and LO94 Class Chair), who presented the connection between MS&T and Career & Technical Education in STEM Education. In the afternoon, class members walked the exhibit hall represented by over 500 U.S. companies and over 60 countries.
I/ITSEC is the world's largest MS&T conference, attracting over 15,000 international attendees annually in Orlando each year. The conference consists of peer-reviewed paper presentations, tutorials, special events, professional workshops, a commercial exhibit hall, a serious games competition and STEM events for teachers and students.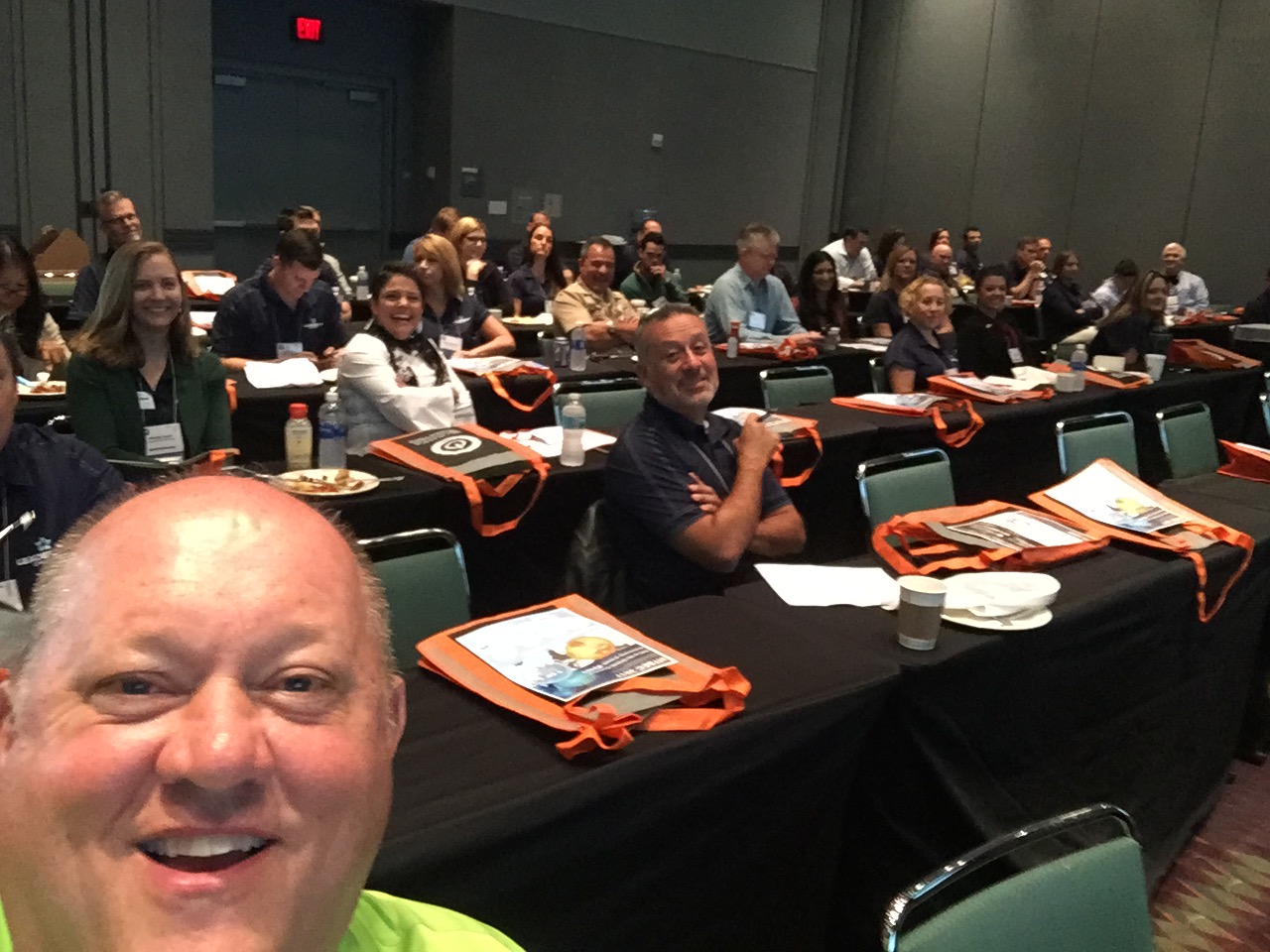 I/ITSEC is organized by the National Training and Simulation Association (NTSA), which promotes international and interdisciplinary cooperation within the fields of modeling, simulation, training, education and analysis. NTSA is a subsidiary of the National Defense Industrial Association (NDIA). Therefore, the conference also emphasizes themes related to defense and security.
The Central Florida region boasts the highest concentration of related activities in the nation. We are home to the National Center for Simulation, the University of Central Florida Institute for Simulation and Training, all branches of the military and ten other government agencies concentrated on simulation R&D through Team Orlando and the Florida High Tech Corridor, which serves as a hub for this field.
About Leadership Orlando
Developing regional leaders is important to the future success of the Central Florida region. That is why regional leadership is a primary line of business for the Orlando Economic Partnership. With proven success since 1975, Leadership Orlando, America's largest community leadership program, continues to recruit, cultivate and encourage emerging and established leaders to better serve the Central Florida Region.