When Lockheed Martin officially broke ground on its new, six-story Research & Development II building at its Missiles and Fire Control's Orlando site on February 14, 2018, it set an aggressive goal of completing the project in only one year. Less than 24 hours from a full year later, the company cut the ribbon on its new facility, which will house approximately 1,000 employees who support engineering, program management and business operations for the company.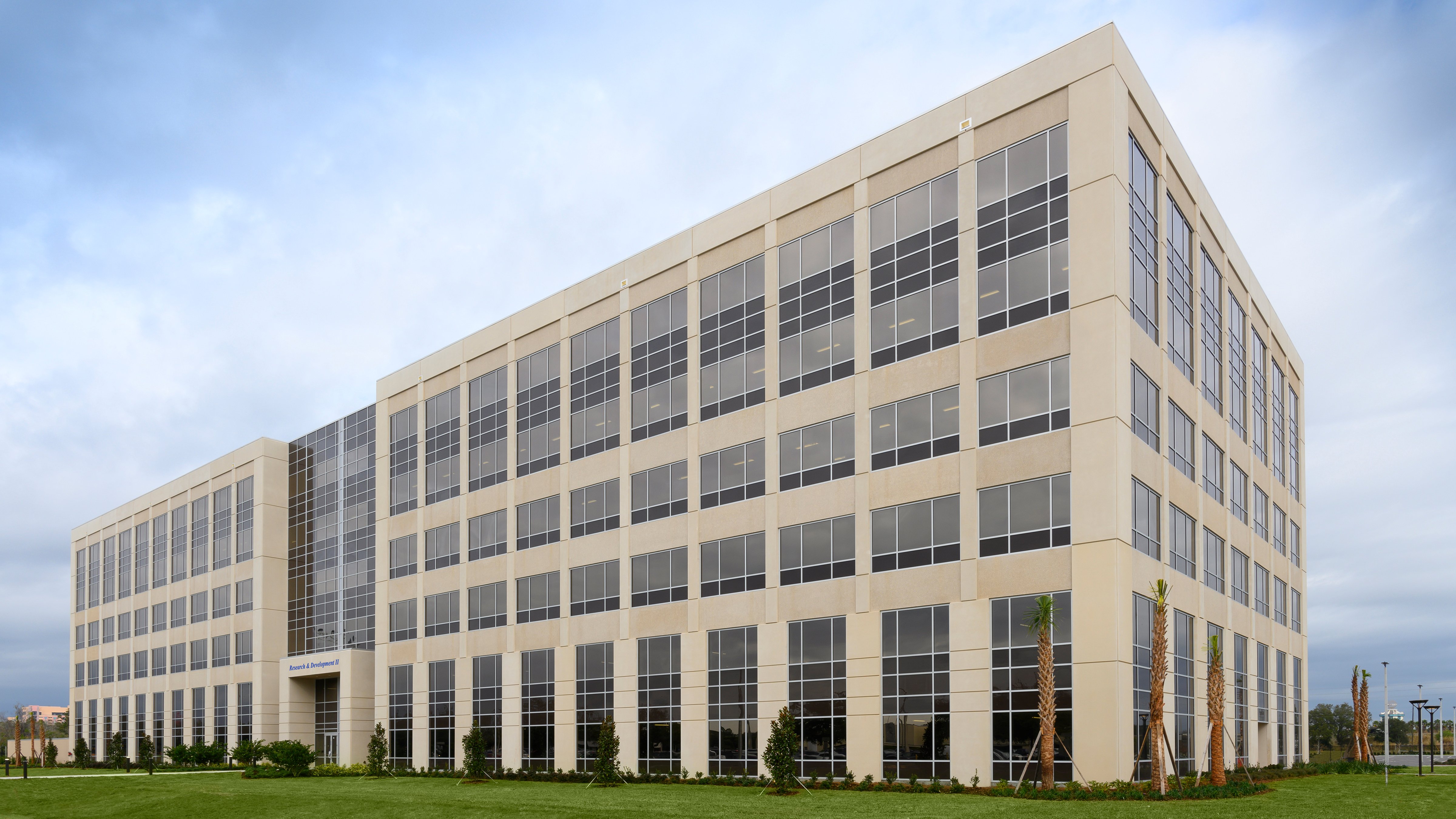 Lockheed Martin Executive Vice President Frank St. John said, "The Research & Development II facility expands our robust Florida presence and fosters significant opportunities for collaboration and innovation among our employees. We will continue our strong partnerships with local and state governments, community partners and area universities to grow our business, our workforce and the critical capabilities we provide to customers worldwide."
Lockheed Martin's Orlando operations include both Missiles and Fire Control and Rotary and Mission Systems divisions. Across Florida, Lockheed Martin operations support an estimated 40,000 direct, indirect and induced jobs, with work spanning 1,300 Florida businesses and suppliers.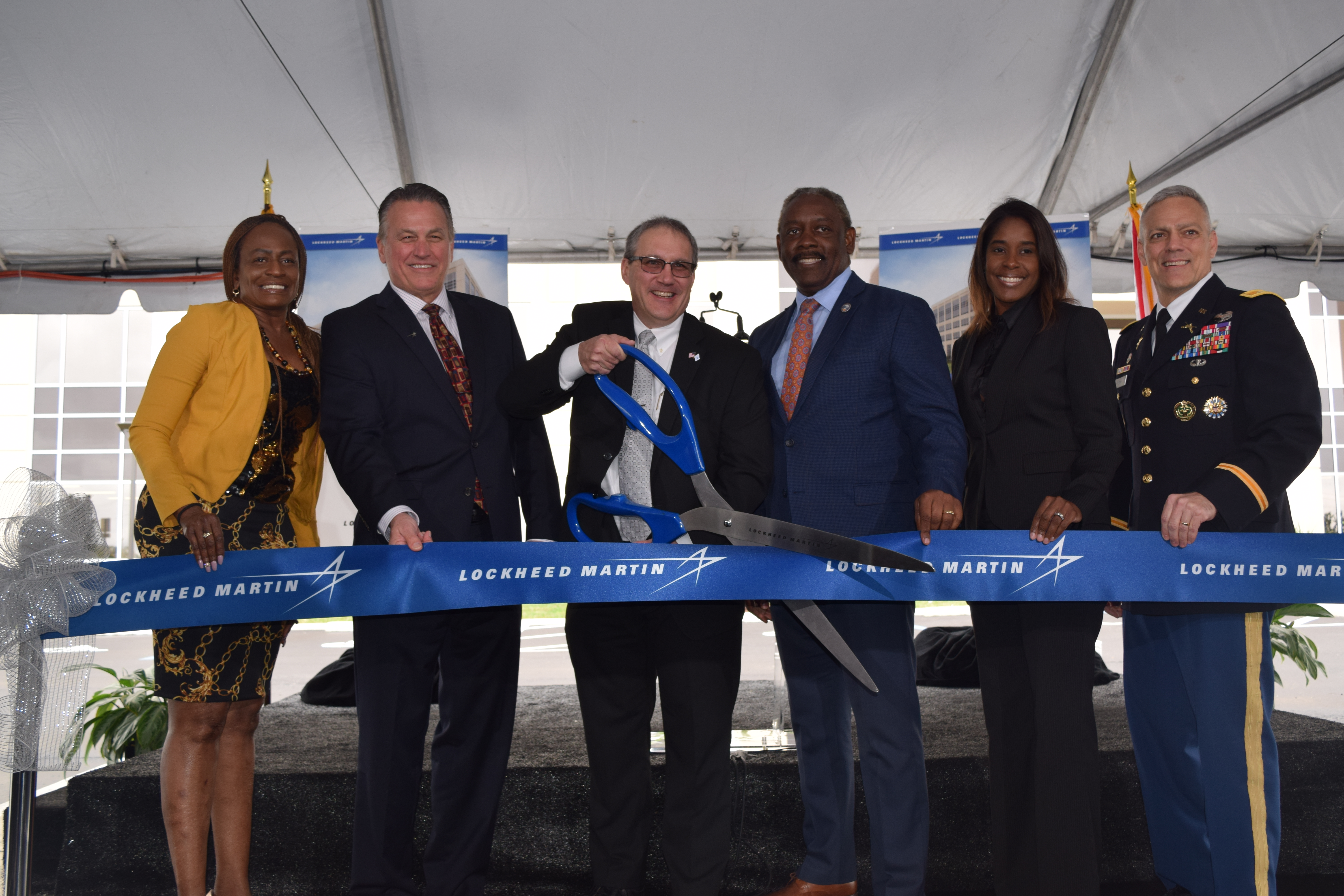 "I am proud to recognize Lockheed Martin's continued investment in our community through the expansion of its new research and development building and the hundreds of new high-wage jobs the company is creating," said Jerry L. Demings, Orange County Mayor during a ribbon cutting ceremony on February 13, 2019. "Lockheed Martin and other businesses help drive innovation and opportunities across Orange County and worldwide."
Two days later the company also opened its new Lockheed Martin Cyber Innovation Lab at the University of Central Florida (UCF), to further position the university at the forefront of cyber education while providing a practice center for UCF's Cyber Defense Club (Hack@UCF) and a collaboration space for the next-generation of engineering talent. UCF provides more graduates to aerospace and defense companies than any other university in the country and Hack@UCF is a four-time national champion in competitions like the Collegiate Cyber Defense Competition and the U.S. Department of Energy CyberForce Competition.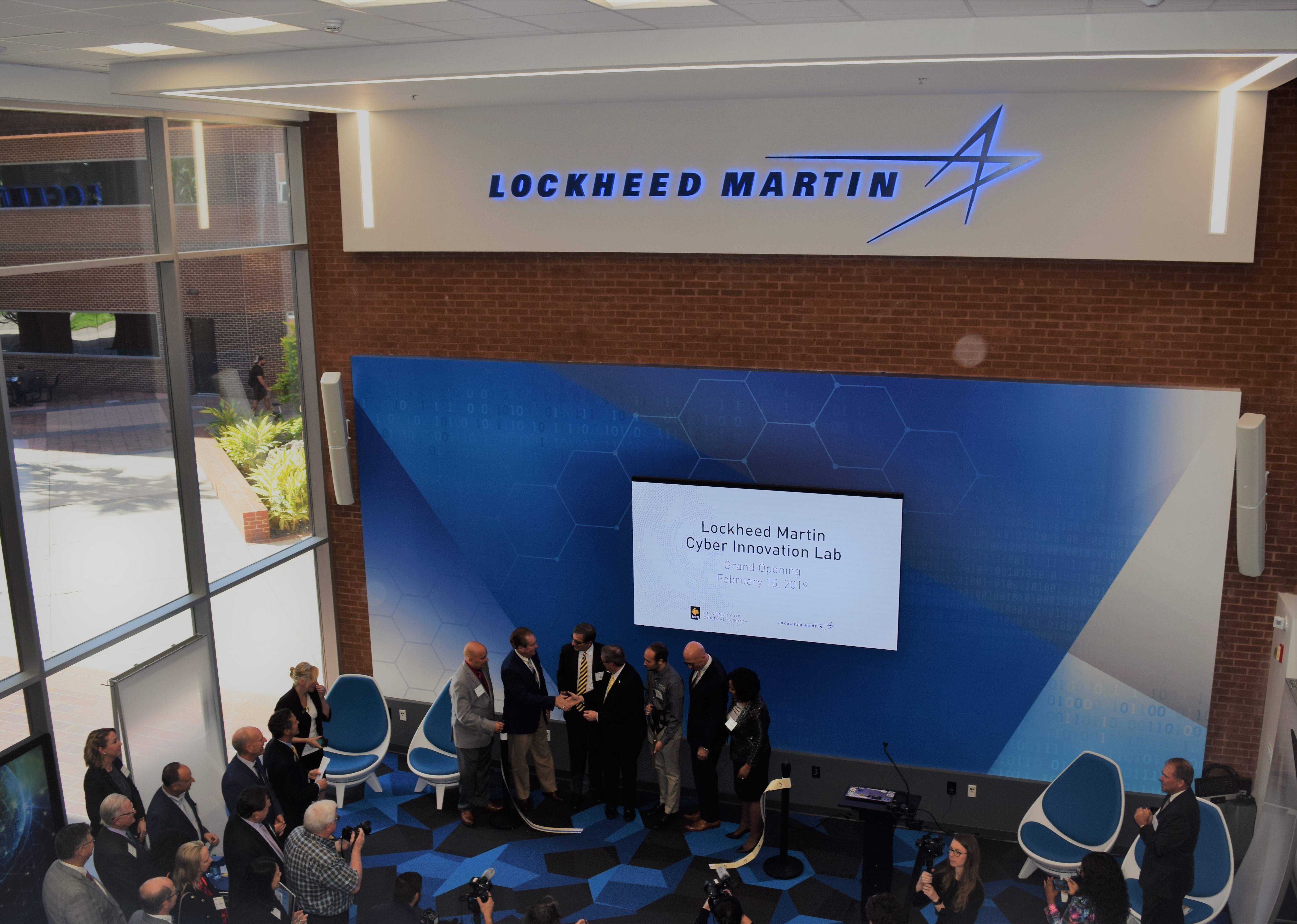 The dual openings are good timing for both the company and the Orlando region. The Orlando Economic Partnership's new report, 2030: Insight Into Orlando's Future, projects the region's population will grow over the next 11 years by more than 1,500 new residents per week, reaching a total of 5.2 million. The Bureau of Labor Statistics expects a need for security analysts to grow 28 percent by 2026, four times greater than average job growth. Florida is one of the top five states in the country for information security employment. Given the growing need for cyber security, the company's Cyber Innovation Lab can act as a direct talent pipeline for recruiting and retaining cyber experts.
"Through its commitment to innovation, education and talent development, Lockheed Martin is the epitome of corporate leadership in our region."

Tim Giuliani, CEO and President of the Orlando Economic Partnership
"As Lockheed Martin continues to grow in Central Florida, we've been able to attract excellent engineering talent from around country to help us fill over 1,000 jobs," Lockheed Martin said, further reinforcing the Orlando region's position as top ranked in the nation for job growth.
According to the Bureau of Labor Statistics, the Orlando-Kissimmee-Sanford metropolitan statistical area (MSA) continued its trajectory as the fastest growing job market in the country for 2018. The region also ranks six among Forbes' 15 Best Big Cities for Jobs, with more science, technology, engineering and mathematics (STEM) job growth than that of the Bay Area metros. Economic Modeling Specialists Intl. (Emsi) ranks Orlando third-highest among large MSAs for STEM job growth over the last five years.