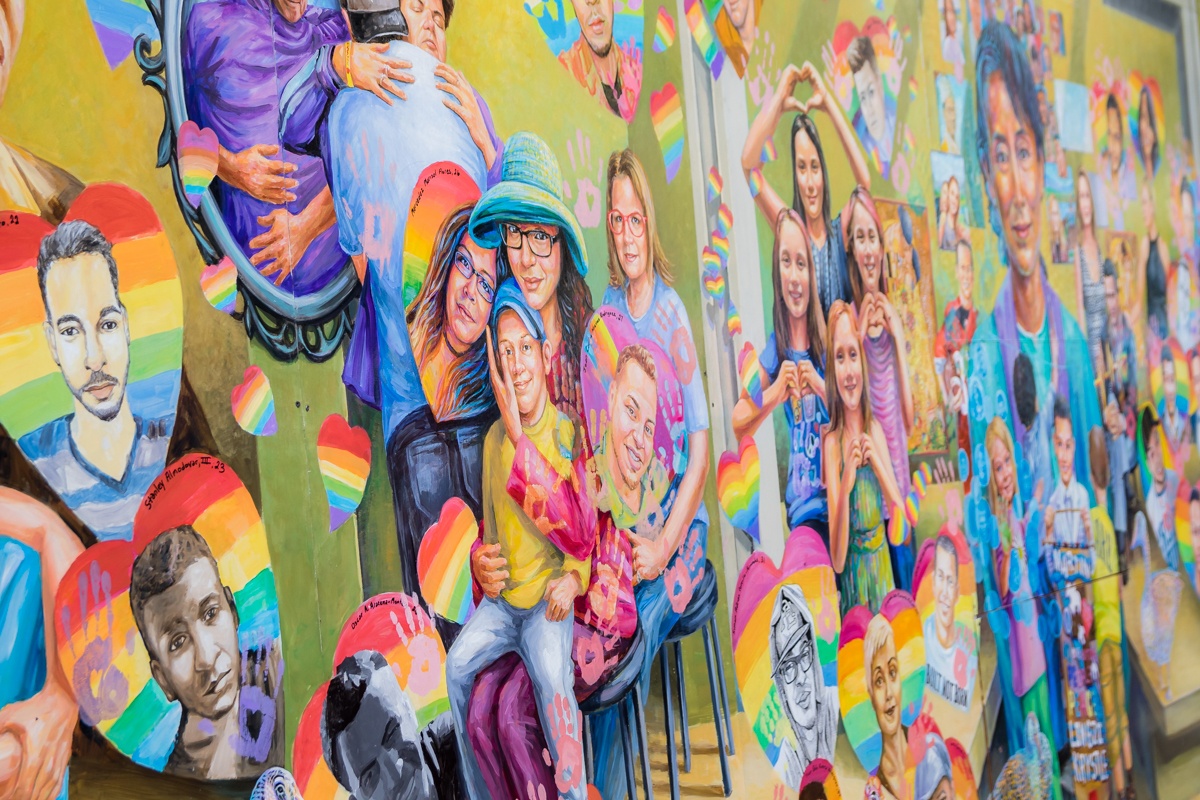 June 12, 2017 marked one year since the tragic shooting at the Pulse nightclub that claimed the lives of 49 people and left many more victims wounded. In honor of those who suffered, the City of Orlando and Orange County Government officially designated June 12 as Orlando United Day – A Day of Love and Kindness in collaboration with the onePulse Foundation, One Orlando Alliance and the Pulse Nightclub.
The entire day was devoted to committing purposeful acts of love and kindness towards friends, family and strangers. Orlando's landmarks were lit with rainbow colors for the day, residents wore rainbow ribbons as a show of support, and countless organizations and businesses posted signs demonstrating unity.
It was not uncommon to see hugs shared among strangers or boxes of tissues placed around the city. One of the gathering places, the Orange County Regional History Center, exhibited items from the Pulse scene and the Dr. Phillips Center for the Performing Arts which were left by members of a mourning community in the days and weeks following the tragedy. Hundreds of handmade heart quilts, made for each member of the victims' families, were draped over the pews of a downtown Orlando church for a moving memorial service.
Orlando, in the words of Orlando Mayor Buddy Dyer and Orange County Mayor Teresa Jacobs, will continue to honor the legacy of the 49 victims by actively supporting equality for all. As Orlando moves forward, its people continue to embrace a region rich in diversity and committed to inclusiveness and unity.