Simulation-based technology has been a key ingredient to Orlando's economy since it was developed to take man to the moon. Now, the technology spans many of Orlando's core industries from aviation, aerospace and defense to education, healthcare and even gaming.
Companies benefit from the region's growing STEM workforce, the fastest growing metro for STEM jobs in the U.S. and a concentrated talent pipeline. Orlando universities offer specialized programs and certifications, including University of Central Florida's (UCF) Institute for Simulation and Training, Full Sail University's Bachelor's Degree in Simulation & Visualization and Embry Riddle Aeronautical University's Simulation Science, Games and Animation program.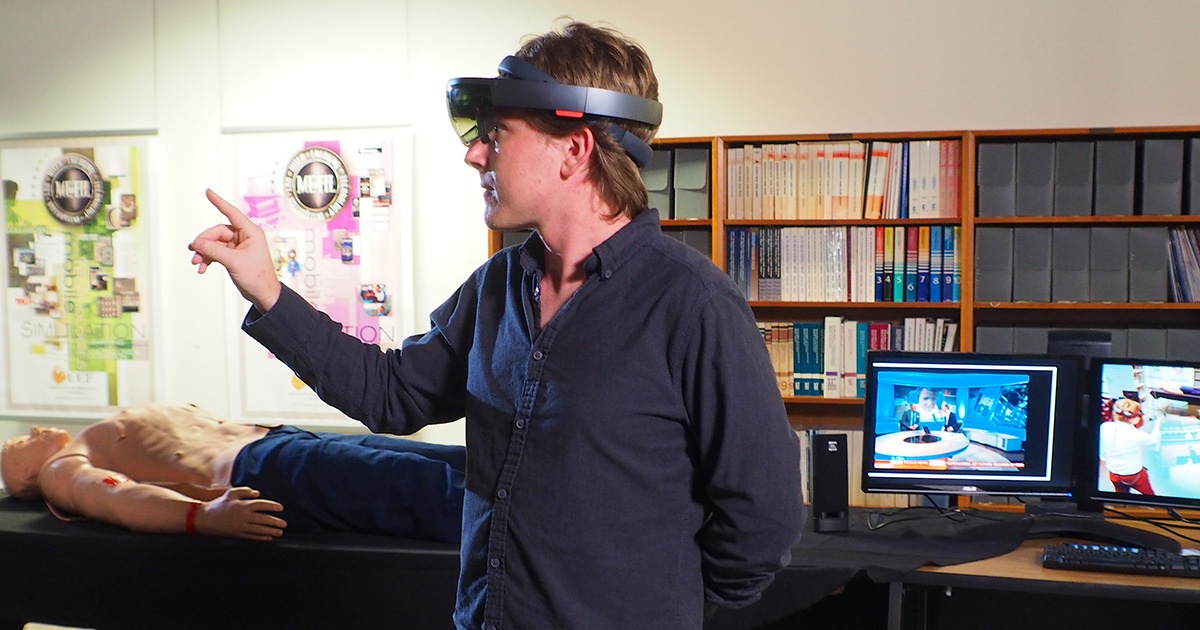 Defense contractors for simulation technologies especially have a distinct advantage in Orlando. The simulation and training command for all Department of Defense branches is located at UCF Research Park, the 6th largest research park in the U.S. Orlando-based companies including AVT Simulation, Engineering & Computer Simulations, Raytheon and Lockheed Martin have fulfilled billions in defense contracts for simulation technologies – just in the past year alone.
Orlando's simulation hub transcends its strong defense cluster; for example, game development company Electronics Arts (EA) employs approximately 750 people in its Orlando office. EA draws from a large pool of talent at the Florida Interactive Entertainment Academy (FIEA), a top graduate school for video game design where simulation is embedded in the curriculum.
Considering the growth in interactive technology, artificial intelligence and virtual worlds, the synergy between simulation and digital media at FIEA has become an incredible resource for companies in these and many other related spaces.

Daryl Holt, vice president and head of operations, EA Sports
Looking to expand your business to Orlando?
If growth is in your plans, you've come to the right place.
In just one example, EA veteran and entrepreneur Andrew Tosh founded, grew and sold simulation gaming company GameSim to Keywords Studios in less than ten years. Many other game development companies like Talon Simulations and Cyber Dream are also taking advantage of business opportunities provided by the region's ties to the defense sector.
Orlando's simulation hub is a big draw for aviation training companies that use simulation to train the next generation of pilots and flight professionals. Orlando has the second highest flight training employment in the country, with almost four times the amount of flight training jobs as the national average. Airlines including JetBlue and Allegiant have simulation training centers located at the region's multiple international airports.
Aviation training and certification programs are also plentiful in the region, including Aerostar Training Services, which recently announced a $1.5 million building expansion including the creation of a new state-of-the-art aircraft maintenance facility.
"The decision for Aerostar to be in the Orlando region is a no-brainer – the region's strong ecosystem of simulation combined with its large pool of aviation professionals, strong airport infrastructure and year-round flying weather make it a natural choice for any company in aviation training."

Deidra Toye, CEO of Aerostar Training Services
From aviation training, to aerospace and defense, game development and beyond, a critical mass of talent and companies allows Orlando to stake its claim as the world leader in simulation technology.