It might be surprising to learn that Orlando companies are playing a pivotal role designing the technology behind the world's economy; however, Orlando's large pool of technical talent, plethora of tech educational resources, and low cost of doing business has created fertile ground for financial technology innovation to thrive.
Many long-term, established companies have a large presence in Orlando. FIS and FISERV both have major technology operations doing billions in revenue for products and services, catering to banking clients across the globe. Edgeverve, the product company subsidiary of global Infosys, develops banking software for international clients in Orlando. Apple, NCR, BNY Mellon, and the Royal Bank of Canada (RBC) all operate its technology research and generate billions of dollars' worth of intellectual property (IP) right here in Orlando.
RBC's Innovation Lab has been in Orlando for the last six years, led by Eddy Ortiz. was named by Bloomberg as RBC's "secret weapon" in patent innovation and technology, driving the digital innovation leading to some of the bank's best technology patents.
"Choosing Orlando was the best location decision that we could have made. The talent we need is here, without the major competition from large companies like Google."

Eddy Ortiz, VP of Innovation & Solution Acceleration, RBC
Eddy attributes a large part of his success to the lab's proximity to the University of Central Florida and its young and hungry software engineering talent. Orlando's established pool of financial technology workforce was a big surprise for Eddy, but also a major reason that Orlando remains the best location for their innovation lab.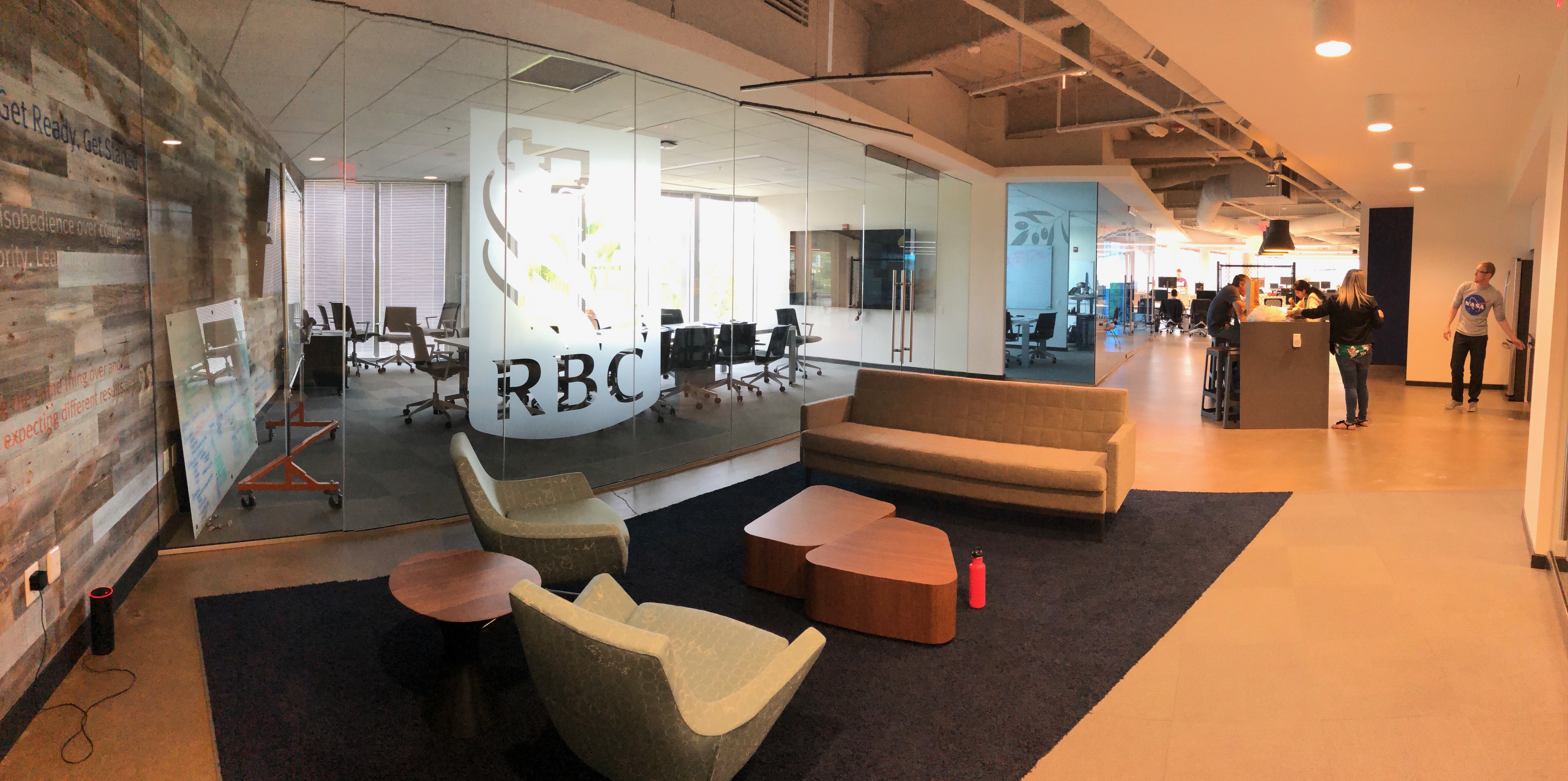 B2B payment vendor Finexio relocated from Silicon Valley to Orlando. Finexio identified Orlando because of its reputation as an emerging growth city for innovative technologies as well as its ability to attract leading talent in the fintech sector, particularly with the availability of software development graduates from the University of Central Florida (UCF). The cost of living was also a factor when comparing an office in Silicon Valley versus Orlando.
"Finexio's Silicon Valley pedigree, unique value proposition, and rapid growth fit well with Orlando's interest in further developing a leading innovation tech hub. We are encouraged by the prospects for Finexio and the region's growth," said Jim Heistand, Chairman of Finexio.
Looking to expand your business to Orlando?
If growth is in your plans, you've come to the right place.
Finexio is just one of many financial technology companies taking advantage of the attractive cost of doing business and talent pool here in Orlando. The history of innovation and research in Orlando means that the talent pool is both experienced and young, which attracts both established businesses as well as homegrown startups like Fattmerchant, Abe.ai, and Edu(k)ate.
"My experience starting my company in Orlando has been incredible," said Suneera Madhani, CEO & Co-Founder of Fattmerchant, a B2B payment processing company that launched and scaled in Orlando. "The community truly wants to see you grow and succeed, and having that kind of support from my peers has been invaluable to Fattmerchant's success. Not to mention the talent, especially on the technology side, is amazing in Orlando. Financial technology is becoming increasingly innovative, and having the right team to be able to lead the charge in new payment tech and innovation is so important."
// <![CDATA[ var divElement = document.getElementById('viz1551909373131'); var vizElement = divElement.getElementsByTagName('object')[0]; vizElement.style.width='100%';vizElement.style.height=(divElement.offsetWidth*0.75)+'px'; var scriptElement = document.createElement('script'); scriptElement.src = 'https://public.tableau.com/javascripts/api/viz_v1.js'; vizElement.parentNode.insertBefore(scriptElement, vizElement);
// ]]>