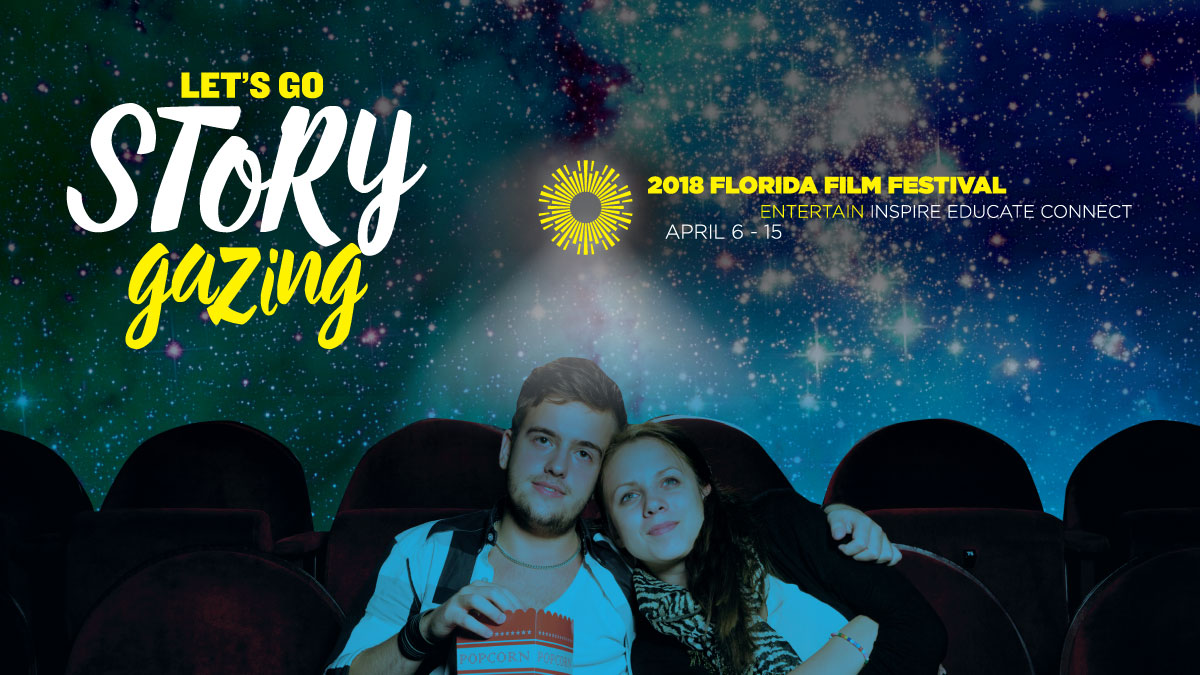 The Orlando Film Commission is proud to be a sponsor of the 27th annual Florida Film Festival. The festival kicks off on Friday, April 6th at the Enzian Theater in Maitland. Festivities kick off with an Opening Night Film and Party, which includes the premiere of American Animals and Q&A with the film's star, Miami's own Blake Jenner. The film is followed by the always popular opening night party that includes incredible restaurants, bars and vendors from across Orlando and beyond.
Events continue throughout the festival for ten days, including the Festival Block Party, two Sunday brunch buffets, an evening with the fantastic Pam Grier and a showing of Quentin Tarantino's Jackie Brown. Forums throughout the festival feature screenwriters, filmmakers, and women in film, as well as filmmaker and industry parties. At the closing Awards Bash, the winners of the festival are announced.
Did you know that the Florida Film Festival is the only Oscar-qualifying film festival in the state of Florida? If a film wins the Grand Jury Award in the Live Action, Documentary or Animated Short categories, it will automatically qualify to enter the following year's Academy Awards®.
With over 180 films, more than 20 world premieres and 35 countries represented, everyone is guaranteed to find something to suite their cinematic tastes.
Most importantly to the Orlando Film Commission, this year's festival features over 40 titles with direct ties to the Sunshine State and many connected to Orlando. While the Film Commission supports film-making as an international art, projects with local connections are especially close to our heart; amazing projects continue to be produced both in Florida and by those who have called Florida home. Knowing the hard work that local cast and crew put into films is what drives us to continue promoting the Orlando region as one of the best places to film any project.
Films in the festival connected to Orlando include:
Locating Silver Lake – Co-Star Aubrey Peeples is from Lake Mary
Prison Logic – Filmed in Miami and Orlando and featuring local Alkoya Brunson
My Indiana Muse – Both directors/ producers Ric and Jen Serena graduated from Seminole High School
I Got This – Eric Bork (Director) got his professional start as a writer-producer on HBO's FROM THE EARTH TO THE MOON, which was shot entirely in Orlando
Mama Jane – Producers Sarah and Leah Donnenberg call Orlando their second home because their family resides in College Park
Painting with Joan – Delaney Schenker (Producer) graduated from University of Central Florida (UCF) with a degree in Film
Emergency – Carey Williams (Director) is from Pensacola and Joenique C. Rose (Producer) is from Lakeland
The Driver is Red – Director is from Orlando
Blood for Blood – Film about the Pulse tragedy in Orlando and directed by Full Sail University student
Flicker – Directed by Winter Park High School student
The Day Comedy Died – Directed by UCF student
A Grave Matter – Directed by UCF student
The Jerry Show – Directed by a Full Sail Alumni and current Valencia professor. The short was filmed in Orlando with a entirely Central Floridian cast and crew
We Love You, Stephanie! – Director is a UCF graduate and the short was filmed in Orlando
Holy Pink: Fragrant – Both directors were Orlando residents, including Rollins and UCF graduates, and the lead performer is from Orlando
A Mediocre Documentary with Tom and Dan – Film about Orlando radio celebrities
If you have any questions or would like to meet with a team member from the Orlando Film Commission at the Festival, please reach out to Lindsey Sandrin here.