Orlando is known as the home of happiness – so it's no wonder that WalletHub ranks Orlando in the top fun city in the U.S.. With warm weather all year, a flourishing arts scene, and internationally renowned attractions right in our backyard, there's no end to the fun that Orlando has to offer.
Wallethub examines the 150 largest cities in the U.S. for places that "pack a little bit of everything for everyone," measuring everything from the number of fitness centers per capita to the lowest average cost of beer. Wallethub also ranks cities on Entertainment & Recreation, Nightlight & Parties, and Costs. Orlando was by far less expensive than the overall "fun" winner – Las Vegas – coming in a No. 6 most cost-effectively fun city.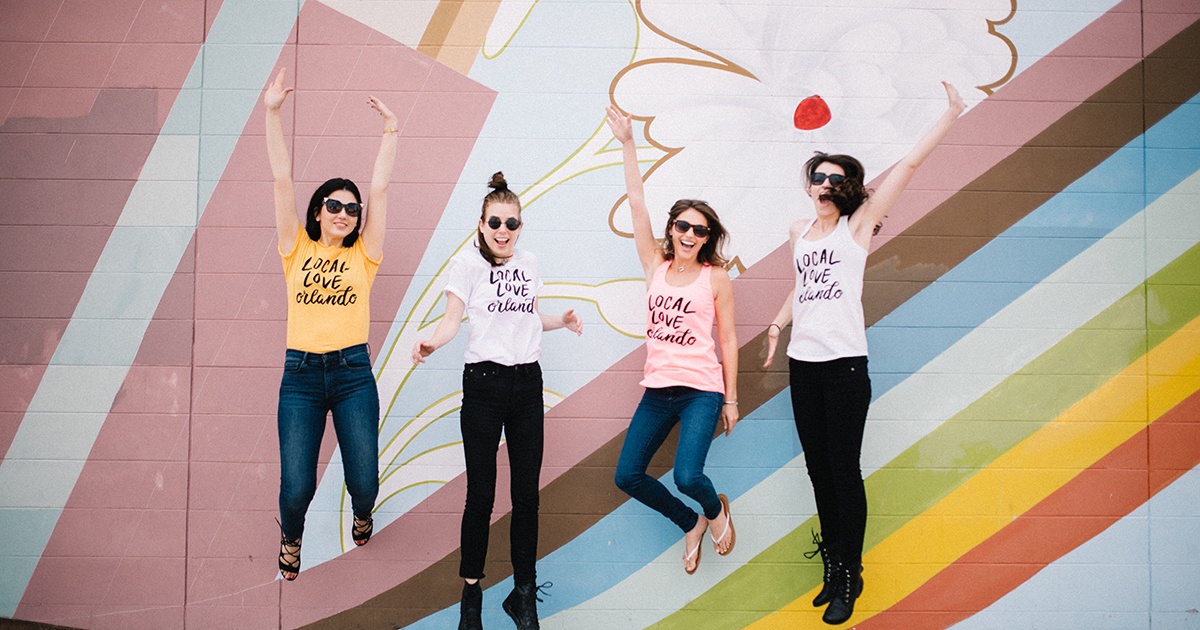 Orlando is rampant with possibilities for musicians, artists, families, athletes, restaurateurs, business owners, and fashionistas. A perfect Saturday here could include the Winter Park Farmers Market, followed by a stroll through the Mead Botanical Garden. Check out Lake Eola Park on a Sunday, where you can chow down on a bag of steamy kettle corn as you walk the loop around the lake and admire the majestic swans, or even take a leisurely ride on a Swan Boat and cool off in the spray of the Linton E. Allen Memorial Fountain.
"It's amazing how accessible and easy everything is in Orlando. I can walk to go see a Broadway show at the Dr. Phillips Performing Arts Center, I walk to the Orlando City Soccer Stadium, I walk to see an NBAA game," says Kelly Cohen, local Orlandoan and president of Southern Strategies.
Orlando's young artists and musicians are putting Orlando on the map as an international destination for arts and culture. Orlando Museum of Art features cutting-edge art exhibitions every few months, the Enzian Theater plays cult classics films, and Dr. Philips Center for the Performing Arts invites guests for must-see nights of comedy, ballet, or musicals. If you're looking for some more quality family time, the Orlando Science Center offers rotating exhibitions, afterschool STEM programs as well as live demonstrations and planetarium shows.
"The work-life balance here in Orlando is really unique. We can work really hard and get things done effectively, but at the same time on your day off you can go to the lake or go to the Springs," says Asia Hall, founder and CEO of Neon Cowboys.
Our warm climate allows Orlandoans to enjoy canoeing trips, bike trails, golf courses, and water sports all year round. Embark on a kayaking adventure through King's Landing, and find yourself stranded on Wekiwa Island, preferably at the bar with your favorite choice of beer or wine, and a signature fish-taco in hand from the nearby food truck. Wander over to Leu Gardens for 50 acres of seasonal flowers and plants that are native to the Florida region. And to cool off, check out the ultimate refreshing thrill at Universal Orlando's brand-new Volcano Bay: the 175-foot "Ko'okiri", America's tallest trap-door body plunge slide.
With year-round sunshine in the happiest place on Earth, the opportunities for fun are endless!