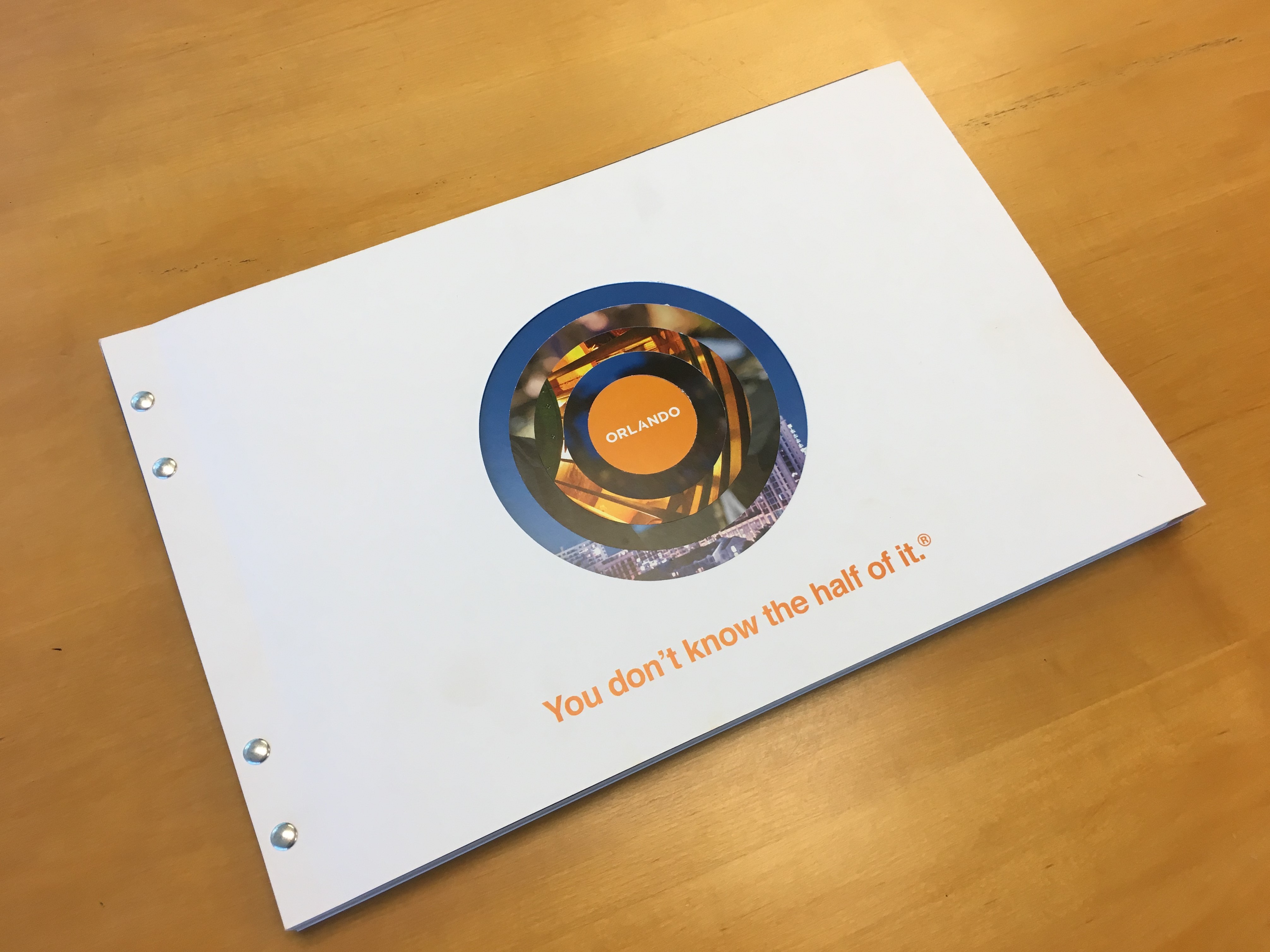 The Orlando Economic Partnership is proud of the region's collaborative effort to put forward a strong proposal for Amazon's second North American headquarters (HQ2). While Orlando was not selected for Amazon's short list, the company was impressed by the community's talent, assets and could clearly see the region's potential. Now that Amazon's read the proposal – it's your turn.
You can read and download each section of the Amazon proposal here:
Highlights include:
142 pages of in-depth content on regional assets with projections on population and talent growth
From the space port to the airport, railways to roadways, $10 billion dollars' worth of investments are made in transportation infrastructure
Five potential sites offered variety and flexibility:
Future Focus:
The region will have to double down on efforts to boost STEM and workforce education as well as the available talent pool in the region's emerging tech community.
While seemingly not a big factor for a company like Amazon, the region's low cost of doing business continues to draw companies to the market.
The state economic turmoil around incentives and projects continues to be a deterrent for companies looking for a collaborative community and environment in which to locate or expand.
What You Won't Find:
Given the fact that a Florida community is still in the running to land Amazon's second headquarters, the state of Florida economic incentive information has been redacted to protect the on-going competitive nature of the project as per section 288.075, Florida Statutes.
In addition, incentive information from Duke Energy has been redacted since the company remains an active player in the on-going competitive project.
Videos:
Orlando: Amplified
Why executives love Orlando
Why professionals love to live in Orlando
What Orlando's Leaders are Saying:
"We are a creative city that thinks big and are committed to continuing to pursue headquarter operations and nurture our homegrown technology and innovation companies. While we are obviously disappointed our region wasn't selected for the next round for the H2Q project by Amazon, we are proud of the proposal our community presented and the assets our region offers. We are confident that because of our region's culture of collaboration, our strong business environment and our investments in quality of life amenities, there are great economic opportunities on the horizon."
– Orlando Mayor Buddy Dyer
"As a young city, we have much to be proud of. We look forward to future opportunities. Best of luck to those communities still in the running." – Orange County Mayor Teresa Jacobs
"There is always a value in competing at the highest levels to bring companies like Amazon to our community. The collaboration brought together great resources and allows us to reaffirm our commitment to our citizens. Interacting at these levels of corporate recruitment will only elevate awareness for our future efforts. Osceola County will continue to demonstrate that we have what it takes to attract the very best to our region. The fact that three of the region's five sites were in Osceola County is indicative of our bright future." – Osceola County Manager Don Fisher
"Because our region has so much to offer many businesses relocating to Central Florida, we are disappointed that Amazon H2Q won't be among them. We remain confident that our brand will continue to attract corporations to this incredible community in the future." – Orange County Public Schools Superintendent Dr. Barbara Jenkins
Media Contact: Laureen Martinez, 407.422.7159 x 204, laureen.martinez@orlando.org