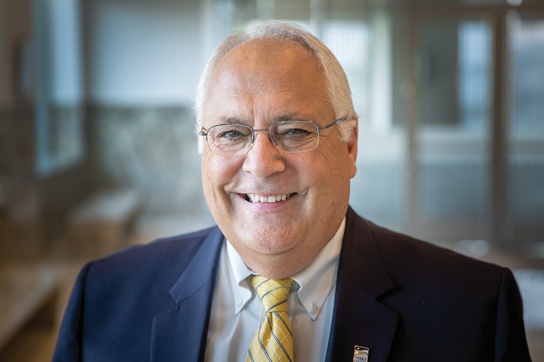 The Orlando Economic Partnership announces the hiring of consultant Jim Hartmann who will manage the new Alliance for Regional Transportation (ART) and oversee the advancement of transportation solutions in Central Florida. Hartmann comes from Raleigh, N.C. where he served as the Wake County Manager. He was formerly the Seminole County Manager. Hartmann has more than 30 years of experience in the public sector and has led county governments in Alexandria, Va., Spartanburg County, S.C., and Eagle County, Colo. He began his career in Orange County, Fla. Government starting as an intern and eventually becoming the Administrator of the county's Support Division.
While in Wake County, Hartmann led and completed a multi-agency, county-wide transit planning effort for the enhancement of bus service, bus rapid transit corridors and commuter rail. In Orlando, Hartmann will work with ART to establish an advisory board and priorities that are critical to the transportation vision for Central Florida. The work will build on the report of the Central Florida Transportation Task Force.
Hartmann holds a Bachelor of Arts in Public Administration and a Masters of Public Administration from the University of Central Florida. He's served as an adjunct faculty for the UCF MPA program and has authored numerous papers on government and management. A veteran of the United States Coast Guard, Hartmann is a former chair of the Metropolitan Washington Council of Government, Chief Administrative Officer's Homeland Security Executive Committee and the National Capital Region Interoperability Council.