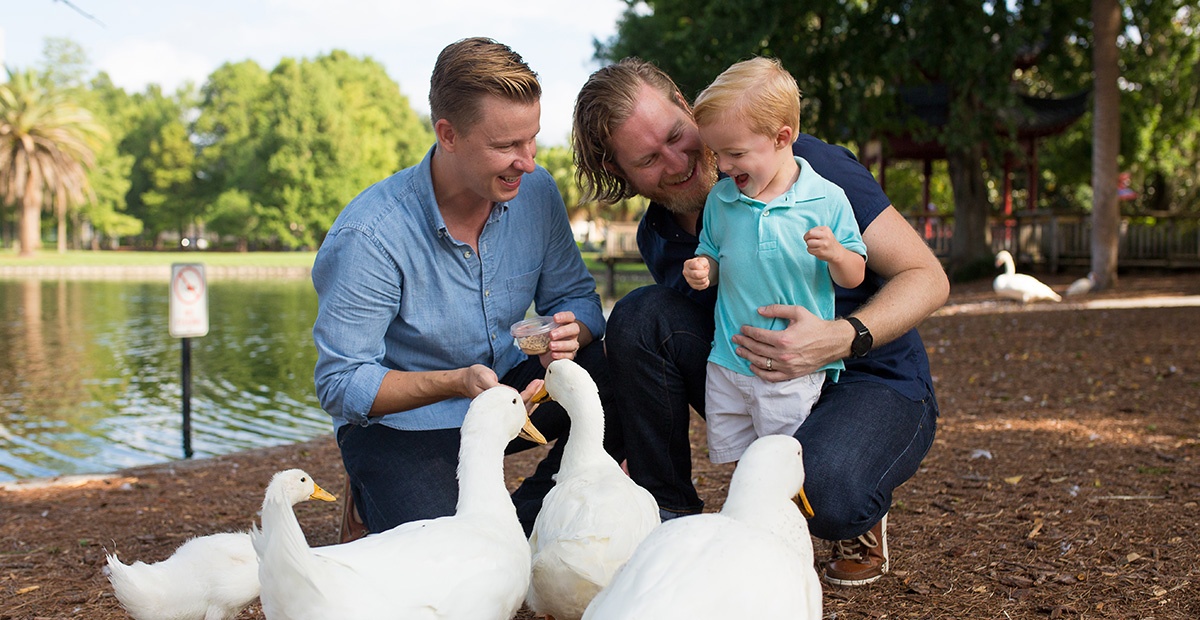 As one of the world's top tourism destinations, Orlando is no stranger to people of all different backgrounds, ethnicities and gender identities. Orlando is a community built on inclusion; by welcoming so many visitors from so many different places, the city has grown into the diverse melting pot that it is today.
"It's hard to find a community more welcoming than Orlando to people of all walks of life," says Carlos Carbonell, president and CEO of Echo Interaction Group and president of the Orlando Tech Association. "As an immigrant, I wasn't sure how accepting business leaders in this community would be to a gay Latinx. But what I've found is that Orlando is as multicultural as the millions who visit us every year and the business leadership is as diverse as the community."
The numbers speak for themselves. Between 2010 and 2015, Orlando experienced a 21.5 percent growth rate in its minority population, placing Orlando fifth in minority growth in the U.S. ahead of more populous cities like Miami, New York and Portland. Orlando also has the second fastest-growing Spanish-speaking population in the country.
Orlando's growth in multi-ethnicity also translates to its school systems, which cater to diverse student bodies. Orange County Public School students come from 200 countries and speak 167 different languages and dialects. And for businesses, there are diverse chambers of commerce including the Hispanic Chamber of Commerce of Metro Orlando; Prospera (formerly the Hispanic Business Initiative Fund of Florida); the African-American Chamber of Commerce of Central Florida; BBIF Florida; the Asian American Chamber of Commerce of Central Florida; and MBA Orlando, the LGBT Chamber of Commerce. Each supports the work of business owners and leaders no matter their backgrounds by providing insight, resources and connections that support the economic development of the community.
"I think people and community are some of the biggest assets that Orlando has to offer," said Kunal Patel, a technology and creative media professional from Michigan who now calls Orlando home.
This diversity of people has influenced local governments like the City of Orlando, which has scored the highest marks for equality in the Human Rights Campaign's Municipal Equality Index (MEI) for the last three years in a row. This national report measures how 506 cities treat its LGBTQ residents, including municipal employment policies, health coverage, anti-discrimination laws and policies, and on reports of hate crimes.
And following last year's tragedy at Pulse nightclub, Orlando gay pride is even more evident with rainbows seen all across town on everything from flags mounted on light poles, to rainbow lighting on downtown buildings. Even the the Walt Disney Amphitheater band shell at Lake Eola is painted in rainbow – a massive tribute to Orlando's LGBTQ friendliness. As the world witnessed, in the face of tragedy, Orlando's inclusive community stood together to spread a message of love and acceptance.
At its core, Orlando is a warm and welcoming region made stronger by its people who bring their unique ideas, backgrounds and perspectives. Orlando is not just a region filled with diversity – it is a place where anyone can thrive, no matter their ethnic, national, or gender identity.