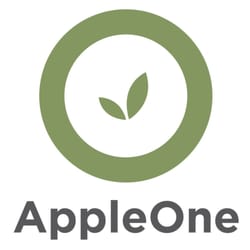 AppleOne, a full-service employment company joined the Orlando Economic Partnership as a Partner level investor. Founded in 1964, AppleOne is part of the ACT•1 Family of Companies, which services 19 countries thanks to its more than 2,800 employees.
With a mission "to find, to understand, and to fulfill the needs of another," AppleOne's Hiring Made Human approach generates tailor-made solutions that lead to enhanced productivity and reduced costs. Job-seekers are connected to a network of more than 15,000 companies, ranging from start-ups to Fortune 500 companies and resources to guide them through the process.
Employers are matched with a hiring advisor, who draws from community connections and over 25 sources to identify the best candidates. AppleOne is also home to the exclusive 5•50 guarantee, which allows clients to replace promoted or terminated employees at half the original cost, securing an organization's hiring investment against turnover and succession for up to five years.
We appreciate AppleOne's support of the Partnership's mission to create high wage jobs and broad-based prosperity™ through the attraction, retention and expansion of businesses in the Orlando region. A special thank you to Local Area Manager Nicole McMurray, her Assistant Manager Lauren Arevalo, and their team of executives, who are valued assets to this community and champions of economic development efforts.